Lobuche Peak (6119 m)

- 18 Days
max altitude 6119m

Group Type 2 - 12

Trip grade Moderate

Min age 16
More
The mountain consists of two summits, East and West with heights of 6,119 m and 6,145 m respectively. A continuous ridge connects them but there is still a sharp gap and a considerable distance between them.
This Peak is recognized as a trekking peak, whereas the West is known as an Expedition Peak. The East face rises over the moraine of the Khumbu Glacier to a spectacular skyline, forming the south ridge. This course is suitable for the complete novice or as a great refresher for those who want to climb again. The course curriculum includes an introduction to equipment, crevasse rescue, ice climbing skills, rope work and comprehensive mountaineering safety techniques.
Trip Highlights
Incredible landscapes and panoramic views of Himalayan mountain.
View of 360 view of khumbu region mountains.
Traditional Sherpa culture with warm hospitality.
The historic Tengboche monastery.
Biodiversity of flora and fauna.
Outline Itinerary
Day 01 - Arrive Kathmandu and transfer to hotel.
Day 02 - Half day Kathmandu Sightseeing and preparation for climbing.
Day 03 - Fly to Lukla adn trek to Phakding (2680m) 3-4 hrs.
Day 04 - Phakding to Namche Bazzar (3441m) 4-5 hrs.
Day 05 - Acclimatization day- Namche Bazzar (3441m)
Day 06 - Namche to Tyangboche (3860 m) 4-5 hrs.
Day 07 - Tyanbuche to Dingboche (4350 m) 4-5 hrs.
Day 08 - Rest day in Dingboche for acclimatization (4350m)
Day 09 - Dingbuche to Thukla(4730m) 3-4 hrs, it is short day still last minute preparation climbing.
Day 10 - Thukla to high camp (5100m)
Day 11- labuche High Camp to Summit (6119m) labuche Peak and back to High camp.
Day12- Optional day .
Day 13 - Labuche high camp to (4371 m.)
Day 14 – Pheriche to Namche Bazaar (3440 m.)
Day 15 - Namche Bazaar to Lukla (2886 m.) 6 to 7 hrs.
Day 16 - Fly back to Kathmandu.
Day 17 - Free day in Kathmandu
Day 18 - Departure from kathmandu.
Joining Basis (Labuche - Thukle ) 4 days
Day01: Meet our staff in Thukla (3800m) or Labuche and climbing training.
Day02: Thukla to Labuche high camp (5400m).
Day03: Training in Labuche high camp.
Day04: High camp to summit (6119m) back to Thukla.
Full Board Service Details
What's included
Flight ticket (KTM-LUK-KTM)
English Speaking Trekking Guide and porter while you are tea house trek.
Climbing Guide and supported team while you are peak climbing.
 All Foods and accommodation in tent while you are climbing and tea house lodge.
Two men tent, form mattress will be provided while you are with our camp.
All kitchen equipments, climbing guide and staff their insurance.
      Climbing gears:
Rope, Harness, Ice-axe, Carabineers, Crampons, F-8, Jummer, Helmet, Ice-Bar, and Ice-screw.
     Permit:
 National park entry permit, Climbing permit, TIMS and all government TAX.
 
What's not included
Sleeping bag(3-4 season) and climbing boots.
Your personal warm clothes for Trekking/ climbing.
Personal High rescue Medical insurance.
Helicopter evacuation if needed any emergency Case.
Beverage: coke, beer, Mineral water, bar bills.
Foods in Kathmandu.
Tips for your trip staff.
 
Detail Itinerary
Detail Iteneary
Client Review(s)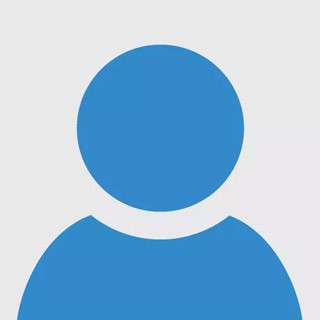 Labuche Peak
Labuche Peak