Everest Three Passes Trek

- 22 Days
max altitude 5545 m

Group Type 1-12

Trip grade NA
More
Mainly Three pass called Renjo La -Cho-La and Kongma-La which is going to be very popular this trail for the adventures lover who are pitty much fit &fine and energetic enjoying walking in less croweded with their personal team  individuel guide and porters .
The trek through Nepal's 'Three Passes' takes in some of the most exciting and picturesque scenery in the Himalaya. The landscape is varied and spectacular; the lodgings and tracks range from the time-worn paths of the Khumbu, to the isolated and less frequented Renjo Pass region.
Sometimes strenuous trekking is continuously rewarded with dramatic Himalayan scenes, including four of the world's eight highest peaks; Cho Oyu(8,201m), Makalu (8,463m), Lhotse (8,516 m) and Everest (8,850m).Time spent admiring breathtaking mountain vistas are complemented by visits to Sherpa villages, homes and monasteries offering you an insight into the quiet but, culturally vibrant Sherpa way of life.
 
Outline Itinerary
Day 01: Arrival Kathmandu and transfer to hotel.
Day 02: flight to Lukla (45 minute flight) and start trek to Phakding (2610 m.) 2 to 3 hrs.
Day 03: Phakding / Namche Bazaar (3446 m.) 5 to 6 hrs.
Day 04: Rest/ acclimatization in Namche Bazaar
Day 05: Namche Bazaar / Tyengboche (3867 m.) 4 to 5 hrs.
Day 06: Tengboche / Dingboche (4343 m.) 4 to 5 hrs.
Day 07: Dingboche / Chhukung (4730 m) 2 to 3 hrs.
Day 08: Chhukung / Cross Kongma La pass (5535 m) and trek to Lobuche (4930m) 8 to 9 hrs.
Day 09: Rest/ acclimatization in Lobuche
Day 10: Lobuche / Everest Base Camp / Gorak Shep (5140 m.) 7 to 8 hrs.
Day 11: Excursion to Kalapatthar (5545 m.) return to Gorekshep 4 to 5 hrs.
Day 12: Gorekshep / Lobuche (4930m) 2 to 3 hrs.
Day 13: Lobuche / Dzongla (4830 m.) 3 to 4 hrs.
Day 14: Cross Cho-La pass (5330 m.) descend to Thagnag Kharka (5025 m.) 7 to 8 hrs.
Day 15: Thagnag Kharka / Gokyo (4790 m) 3 hrs walk
Day 16: Excursion to Gokyo Ri (5357 m.) and back to Gokyo 5 hrs.
Day 17: Cross the Renjo La (5345 m) and trek to Lungden in the Thame valley 7 to 8 hrs.
Day 18: Langden / Thame (3820 m) 4 hrs walk
Day 19: Thame / Namche Bazaar (3446m) 4 to 5 hrs.
Day 20: Namche / Phakding (2610 m) 3 to 4 hrs.
Day 21: Phakding / Lukla (2840 m) 3 to 4 hrs.
Day 22: Fly back to Kathmandu and transfer to hotel.
Full Board Service Details
What's included
4 night 3 star hotel in kathmandu
Flight or local transport to KTM-Lukla-KTM
Transport: Airport pick up and drop
English Speaking Government licensed  holder Trekking  guide 
Assistance Guide and porters
Foods and Accommodation in T-house lodge ( 3 meals a day with tea, coffee)
All Nepali staff and porters insurance during the trip
Flight /local transport 
National Park fee, TIMS Permit
Airport tax
What's not included
Lunch & Dinner during Kathmandu stay
Personal trekking  warm clothes, sleeping bag
High risk medical insurance
International air ticket.
Alcohol , beverages & telephone calls
Emergency rescue evacuation if needed.
Tips (end of the trip) for your trekking staff and porters.
If bad weather and other natural disasters circumstance makes your trip longer than our estimate itinerary and the cost will be extra!
Detail Itinerary
Detail Itinerary
What is tea house trekking?
Tea house trekking is popular in Himalayan region. Local community run the tea house and lodge. They serve good foods (breakfast, lunch and dinner) these tea houses have good facility with hot water, comfortable rooms with attached bathroom, you can know the local culture, people and tradition and way of living in the trekking route.

What is camping trekking?
Camping trekking is organized and supported with team of professional guide, Sherpa, cook and porters. They accompany you, while trekking porters carry all the logistics like, tents, kitchen accessories, food, and fuel. Trekker should carry his/her minimal personal belongings while trekking.

What is the best time for trekking in Nepal?
The best season for trekking is March to May and September to November, during this period the weather is stable and clear, it is very wonderful time to experience the real Nepal to see the amazing view of mountains, snow caped Himalaya and flora and fauna and culture of local people in the Himalayan region.

How difficult is trekking as I aspect the route?
Trekking is challenging walk in the different altitude, landscape and terrain so it depends on the location and choice of the trekker and the trekking route. There are easy, difficult and extreme treks in the Himalayas. One can choose out of different options of trekking packages provided by the trekking company.

Is there any age limit for trekking in Himalaya?
There is no any age bar in trekking in the Himalaya. We design trek for children, teenager as well as senior citizen. For children and senior citizen we offer short and easy treks like around Kathmandu and pokhara valley. For adult and teenager we offer moderate and extreme trek.
Is trekking permit required?
Yes, you need trekking permit while trekking. Depending on the trekking area you require special permit like restricted area, for other you need conservation / National park entry permit and TIMS (Tourism information management system) card.

How can I book the trekking package?
First you need to log in to our web site HimalyanEcstasyNepal.com; you can get further information in our web site about booking the trekking package. If you are already in Nepal then you can visit our head office in Thamel in front of Kathmandu Guest House. Then we can arrange your trekking package according to your choice.
What type of insurance should I have to do before coming Nepal? Is there insurance facility there?
You should do your insurance from your respective country, which covers your risk, emergency evacuation by helicopter, medical treatment and other possible risks. Here is no policy as such.

Is it possible to communicate to my family while trekking?
You can have easy access to communication but in remote areas we use satellite phone. So communication won't be an issue.

What should be the criteria for physical fitness to trek in Nepal?
The trekker should have general physical fitness, some experience of hiking, should not have any chronic disease, cardio respiratory diseases etc.

Can I trek in the Himalayas of Nepal without prior trekking experience?
Yes you can trek without experience, but you should acclimatize first, have good health, we guide you according to your need, you can do difficult and extreme treks.
Is it necessary to use guide and porter while on trek in Nepal?
It is highly recommended as guide knows the route very well, and communication with local people is easier with guide. Security is the major issue.

Does HEN arrange domestic and international flights and booking hotels?
Yes HEN arrange domestic and international flights and book hotels, we serve this service to our costumers only.

What is the standard of water, sanitation and fooding and lodging while trekking?
As trekking is done in different landscape and trails, those routes are far away from pollution. Water here is drinkable but taking into consideration of our client's health and hygiene we provide mineral water which is purified and filtered. We provide standard and healthy foods. We provide best and comfortable lodging service available in trekking route.

Can I trek without porter and guide?
Yes you can trek without guide, but we suggest you not to trek without guide, due to security reason. Communication with local people, and trek route topography and weather as well as natural disaster are the challenges; if you go with guide it would be more comfortable for you.

How can I avoid blisters?
Shoe and socks should be comfortable, select right size, thick sole and matter of inner sole. If you have sweating feet then you have to change your socks frequently keep your feet clean and dry. You should carry blister prevention tape; skin tape can be helpful.

Do I need trekking pole?
Yes you do need trekking pole, it helps you save energy in high ascend and descend, if you have weak hips and knees and it helps to reduce the strain.
How will you help me if I suffer from altitude sickness or accident ?
Depending on the seriousness of the accident we provide first aid if not then company can arrange the evacuation operation to the nearest medical facility and in case of any emergency company could bring you to Kathmandu.

Where to stay during trekking?
You stay in local lodge or tea house; they have basic facilities like food, accommodation for sleeping and hot safe drinking water. Your guide helps you to accommodate in good lodge or tea house while trekking.

What is the guide's qualification who guides us?
We have government certified and experienced guide who can speak English very well, have good experience of trekking route and have good sense of humor, have knowledge to describe the local culture and community, biodiversity and flora and fauna.
What is the guides and porters safety and about their insurance?

We do insurance for guide and porters, we provide first aid kit for our staff's medicine, and provide emergency rescue. We are always conscious about the health and safety of guide and porters.

Is there tipping compulsory for guides and porters?
Tipping is not necessary for HEN staffs, although tipping for guide and staff is good practice, porter and guide expect tip, your tip helps their family.
How to avoid motion sickness ?
While trekking or driving you may feel motion sickness, vomiting there may be many reason, due to curves and the altitude complete different terrain and topography. Drink enough water while trekking, take lemon pieces, chew ginger or you can use motion-sickness tablets, such as Dramamine. You should not be worry about motion sickness, it is self treatable and get rid of it .
Trekking equipment list
XL /M size Duffle Bag
Rucksack (40ltr-55ltr)
Down Jacket
Water proof Jacket
Jumper or pile jacket
Hiking shirts
Hiking pants
T-shirts
Full –Sleeves shirts
Sun hat
Personal towel
Sleeping bag – 200 above  (3/4 season)
Camp shoes
Rain poncho or Umbrella(if you are summer travel)
Plastics for cover your personal bag when gets rain
Polypropylene /wool socks
Water bottle
Flash light
Batteries and bulbs
Medical& First-aid kit
Swiss army knife
Sewing kit
Light weight fleece jacket
Wool long under wear
Light cotton socks for under wools socks
Woolen socks to wear with boots
Mountain trekking boots/ water prove shoes
Insulated pants
Nylon wind stopper
Nylon wind pants
Long under ware
Woolen hat
Gloves /fleece/mitten
Gaiters
Goggles or sunglass UV protected
Sun block
Toiletries
Camera /memory stucks
1 medium sized quick drying towel
Toothbrush/paste (preferably biodegradable)
Multipurpose soap (preferably biodegradable)
Deodorant
Nail clippers
Face and body moisturizer
Feminine hygiene products
lip balls/ sun creams UV protect
Mosquito protect creams (required only summer)
Personal your nature things
Client Review(s)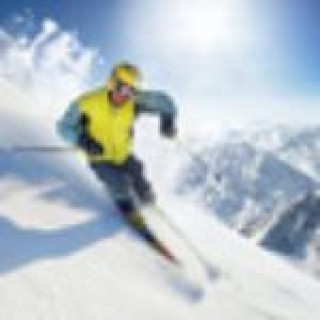 Everest Three Passes Trek
I spent very memorable days in the Everest region in Nepal. I used to dream to see this highest peak of the world and now I arrested it in my camera. My guide arranged everything and helped me a lot. He did not let me feel tired and boring I like to make a strong recommendation.