Singhu Chuli Peak (6501 m)

- 24 Days
max altitude 6,501m

Group Type 2-12

Trip grade NA

Min age 16
More
Singu Chuli formerly known as Fluted Peak is the highest amongst the "Trekking Peaks" of Nepal. "Wilfred Noyce" the first man to summit this shapely mountain with "David Cox" compared its beauty with India's highest and probably the most beautiful peak, Nanda Devi. This peak is situated in the Annapurna Sanctuary adjoined to Tharpu Chuli and across Hiunchuli peaks. Spectacular six days walk up the Modi Khola gorge to the Annapurna Sanctuary, We arrive at the base camp of Singu Chuli . Base camp at around 4350m and then establish two higher camps, one at 4,900m at the approach of North East Face and higher one at 5,500m. On the North East Face of the mountain before the summit is gained. A vertical wall near the summit poses some technical challenge on this climb. This climb is suggested to only those with some alpine and ice climbing experience.
Trip Highlights
Incredible landscapes and panoramic views of Himalayan mountain.
panaromic view of Annapurna mountain range from Annapurna base camp.
Gurung community and warm hospitality around Annapurna region.
Biodiversity of flora and fauna.
Outline Itinerary
Day 01: Arrive Kathmandu & Transfer to Hotel.
Day 02: Half day Sightseeing around of the Kathmandu valley.
Day 03: Drive /Fly from Kathmandu - Pokhara overnight at hotel.
Day 04: Drive to Nayapul and Trek to Tikhedhunga. (5:30 hrs).
Day 05: Tikhedhunga to Ghorepani (5 hrs).
Day 06: Hike to poon hill early in the morning and Trek to Tadapani (5-6 hrs).
Day 07: Tadapani to Chhomrong. (7-8 hrs)
Day 08: Chhomrong to Dovan(4hrs).
Day 09: Dovan to Machapuchre base camp (6-7 hrs).
Day 10: Machapuchre base camp to Annapurna Base Camp (4,130m) (2 hrs).
Day 11: Rest / Exploration Day at the Base Camp.
Day 12: Annapurna Base Camp to Singhu Chuli Base Camp.
Day 13: Singhu Chuli Base camp to High Camp.
Day 14: summit day of Singhu Chuli (6,501m return to Base Camp)
Day 15: Optional day.
Day 16: Singhu cluli base Camp to Machhapuchhre Base Camp (7 hrs).
Day 17: MBC to Bamboo (5 hrs).
Day 18: Bamboo to Jhinu Danda (6-7 hrs).
Day 19: Jhinu Danda to Tolkha (5 hrs).
Day 20: Tolkha to Dhampus (4 hrs).
Day 21: Dhampus to Phedi and drive back to Pokhara, overnight at hotel
Day 22: Flight: Pokhara - Kathmandu. Hotel Over night.
Day 23: Free day in Kathmandu, overnight at hotel.
Day 24: Final Departure.
Full Board Service Details
What's included
Flight ticket (KTM-PKR)
English Speaking Trekking Guide and porter while you are tea house trek.
Climbing Guide and supported team while you are peak climbing.
All Foods and accommodation in tent while you are climbing and tea house lodge.
Two men tent, form mattress will be provided while you are with our camp.
All kitchen equipments, climbing guide and staff their insurance.
      Climbing gears:
Rope, Harness, Ice-axe, Carabineers, Crampons, F-8, Jummer, Helmet, Ice-Bar, and Ice-screw.
     Permit:
National park entry permit, Climbing permit, TIMS and all government TAX.
What's not included
Sleeping bag(3-4 season) and climbing boots.
Your personal warm clothes for Trekking/ climbing.
Personal High rescue Medical insurance.
Helicopter evacuation if needed any emergency Case.
Beverage: coke, beer, Mineral water, bar bills.
Foods in Kathmandu.
Tips for your trip staff.
 
Detail Itinerary
Detail Itinerary
What is the best season for peak climbing?
March to May, September to November Is the best season for peak climbing.

How difficult is peak climbing?
It depends on the peak you choose to climb, there are easy peaks as well as difficult peaks, and we recommend peak climbing according to your need and your expertise.

What is the success rate of peak climbing?
It depend the peak you choose, climate, weather, health and the peak grade: roughly the success rate of peak climbing is above 95% from our company.

Do you provide equipment, or do we have to rent?
You can hire or buy personal equipment needed for peak climbing, apart from that the major climbing equipment will be provided by HEN.

What problems occur in high altitude?
Lack of oxygen in a body might occur in high altitude which may result in nausea, vomiting, drowsiness, hypothermia even death.

Can I charge my device while peak climbing?
Yes you can charge your device like mobile, camera and chargeable device.

Who will be my guide and what is their qualification and experience?
HEN provides veteran, qualified peak climbing and mountaineering guides.
What kind food and accommodation you provide?
We provide healthy food and comfortable accommodation as available in the region you trek such as tea house or lodge or camps.

Does your company give certificate after successful peak climbing?
Our company provides certificate which is provided by NMA. You have to fill up the form with your detail, summit photo, name of the team leader.

How you rescue if I become sick?
Depending on the seriousness of the accident we provide first aid if not then company can arrange the evacuation operation to the nearest medical facility and in case of any emergency, company could bring you to Kathmandu.

Do I get refund if I become sick before peak climbing?
All the trip cancellations are required to be done officially on our e-mail [email protected] or [email protected] For groups it should be done 45 days and prior while individuals can do at least 30days before. Payment refund will be made as per the foreign currency conversion rate in US$ dollar prevailing at the time of refund. The following cancellation charges will levy.
1. Before 45 days of arrival-5% of the total trekking/expedition/ tour cost
2. From 45 day to 30 days-10% of the Trekking/expedition/ tour cost
3. From 29 days to 15 days-15% of the trekking/expedition/ tour cost
4. From 14 days to 02 days (48 hrs)-20% of the total Trekking/expedition/ tour cost.
5. From 48 hrs to arrival-50% of the total trekking/expedition/ tour cost
6. Less than 48 hrs or no show-No refund
7. If trekking/Expedition/tour is stopped or early arrival due to nature accident likewise weather reasons this case H.E Nepal Treks will not refund.
What permit do I need for peak climbing?
Nepal Mountaineering Association: the authorized government body issue permits which is needed for peak climbing and our company will assist you on getting the permit.

How you manage food accommodation and safe drinking water?
Water here is drinkable but taking into consideration of our client's health and hygiene we provide mineral water which is purified and filtered. We provide standard and healthy foods. We provide best and comfortable lodging service available in trekking route.
Group Equipment H.E Nepal provides
Doman tents and mattress twin sharing basis
Kitchen /Dining tents
Kitchen equipments
Toilet tent
Climbing rope: fixed and main rope
Harness
Crampons
Ice-Axe
Karabiners : lock/ unlock
Ice-screws
Snow Bars
Rock piton
Helmet
Ascender ( Jummer)
Descender( F-8)
Tapes / slings
Personal Hard ware Gears climber has to manage
Climbing boots: plastics boot/or similar quality Need fixed crampons.
Long sleeved cotton /woolen shirts
Wool long under wear
Long cotton hiking shirts
Warm climbing trousers
Light weight fleece
Fleece/ wool for climbing
Down high altitude sleeping bag (3, 4 session)
Sleeping pad (carry mat) or thermo mat
Light cotton athletic socks and wool climbing socks
Light weight thermal/ insulated climbing gloves
Head torch /batteries /bulbs
Water proof climbing jacket
Down jacket /trousers/vest
Climbing sunglasses
Sun screen
Sun hat
Gaiters
Client Review(s)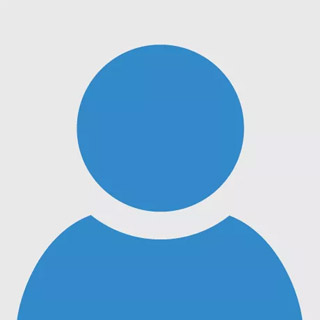 Singu Chuli Peak
Singu Chuli Peak